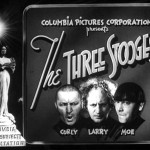 If you went to see a movie at the Forty Fort Theatre in the 1960's, 1970's or even early 1980's, you may possibly remember some of these cartoons and short subjects (including the Three Stooges) that played before the movie.  Kids loved them – a little added bonus before the evening feature presentation or the Saturday matinee. Some adults sighed – "just cut to the chase already!" Either way, hopefully they bring back some fond memories. We'll also add some other oddities including curious titles that made their way to the silver screen for the Saturday matinees.
***************************************************************************************
Sports and Lifestyle Shorts
Paramount Pictures and Columbia Pictures were famous for producing sports and lifestyle shorts generally ranging from eight to twelve minutes in length.
Here's one from 1968 called Ballet in the Blue – a profile of aeronautics whiz Professor Art Scholl. Sadly, Scholl would die years later in 1985 while performing a stunt during the filming of the Tom Cruise blockbuster, Top Gun.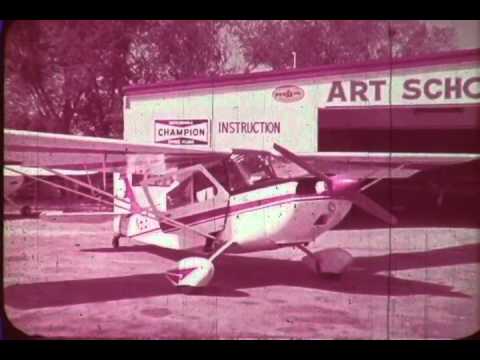 ***************************************************************************************
The Three Stooges
For whatever reason, the Three Stooges shorts we often played were without the ever-popular Curly, and with Shemp instead – and sometimes the least popular "third" stooge, Joe Besser. Still, they were a blast and could be seen regularly before a sword and sandal epic featuring Goliath or Hercules, or a Godzilla classic.
Here's one with Shemp called Malice in the Palace.
******************************************************************************************
Cartoons
Most of the major film companies produced cartoons. Of course Disney had Mickey, Donald, Goofy and Pluto. Then there was Universal with Woody Woodpecker and Chilly Willy. Columbia had Mr. Magoo and Dick Tracy as well as Yogi Bear and his pals. 20th Century Fox had Heckle and Jeckel. United Artists released the Pink Panther. Paramount had Popeye among others, and MGM gave us Tom and Jerry. Then of course there was Warner Brothers who (in my humble opinion) were at the top of the heap with Bugs Bunny, Daffy Duck, Pepe Le Pew, Tweety and Sylvester and all the rest of the Looney Tunes (toons). Chuck Jones, Friz Freeling, and Bob McKimson were generally in charge of producing or directing these little epics and of course the masterful Mel Blanc voiced the characters.
Here's one from 1968 called Flying Circus about a WWI adversaries in a dogfight in the sky. When Mel Blanc jumped ship over to MGM to do voices, Larry Storch came onboard to provide the voice characterizations.
____________________________________________________________________
In mid 1960's, United Artists enlisted the services of Mirisch Films and De Patie – Freeling Productions to crank out some pretty clever Pink Panther cartoons. Here's one from 1967 that always played at the Forty Fort Theatre, Pink Posies.
__________________________________________________________________
When Chuck Jones left Warner Bros. for MGM to head up the Tom and Jerry cartoons series, the cat and mouse duo got a makeover. Many didn't like the character's new look with the Boris Karloff-like facial expressions of Tom or the uber-cuteness of Jerry. Personally, I think the cartoons got a much needed shot in the arm. Jones brought most of his former Warner crew with him and I think the series was restored close to it's glory days of the late 1940's and 1950's.
From 1966 – Jerry befriends a circus elephant much to Tom's chagrin in Jerry Go Round. Note the great score from Eugene Poddany.
___________________________________________________________________
Another Tom and Jerry cat and mouse "and cat" game from 1966 is Catty Cornered. Another top notch score, this time from Carl Brandt.
___________________________________________________________________
One of my favorite Looney Tunes is 1957's Piker's Peak with Bugs Bunny and Yosemite Sam. It's a race to the top of the mountain for a prize of 50,000 Kronkites. Note the scene as the St. Bernard rescues Sam from a deep freeze – the dog's expression as he's mixing up a martini is classic Looney Tunes.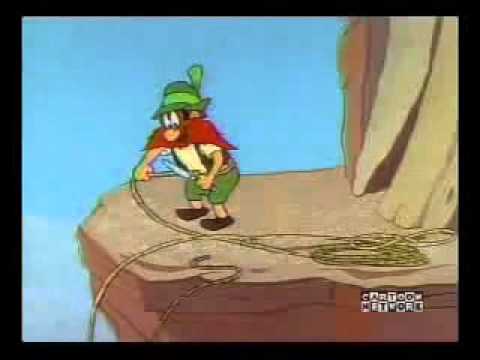 **************************************************************************************
Saturday/Sunday Children's Matinees
No other memory from my childhood is as rich and vivid as the movies my dad would book for the weekend children's matinees. Everything from sword and sandal epics made in Italy and dubbed (rather poorly) into english to horror flicks from American International Pictures filled with vampires and zombies to my favorite, Godzilla. It always seemed to be the same bunch of neighborhood kids who populated the theatre weekend after weekend throwing popcorn boxes up into beam of light emanating from the projection booth and casting a shadow on the screen – or sounding their makeshift noisemakers fashioned from a box of Jujyfruits. It was a time I will always hold dear. We'll continue to try and locate some of the epics (good and bad) that played at the Forty Fort Theatre on those weekend afternoons, long, long ago.
Oh brother, here's a classic! Mark Forest plays mighty Goliath and goes head to head with a dragon and Broderick Crawford as his sinister foe in 1960's Goliath and the Dragon. How about the opening theme song? It screams gladiator.
________________________________________________________________
Gordon Scott, another of the muscle men who portrayed mythological heroes like Atlas, Hercules, and Samson does his turn as Goliath in the Italian produced Goliath and the Vampires from 1964. American International Pictures released this epic which combined sword and sandal with horror. Notice the opening score is exactly the same as Goliath and the Dragon.
_________________________________________________________
No one had the flair for cranking out vampire movies like Great Britain's Hammer Studios. This classic is no exception. From 1960, Peter Cushing as Dr. Van Helsing and David Peel as the Baron (lead bloodsucker) in The Brides of Dracula. This one never failed to give me nightmares as a kid.
_____________________________________________________________
Mario Bava was one of the great sci-fi and horror masters of the 1960s. Among his more celebrated titles was 1965's  Planet of the Vampires.  This Italian epic was released in the US, by American International Pictures and starred Barry Sullivan. Most of the other actors are dubbed into english. The musical score and electronic effects are by Gino Marinuzzi, Jr. and really add to the overall creepiness of the film. It played several times at the Forty Fort Theatre for the Saturday matinee.